Night Life
The Crown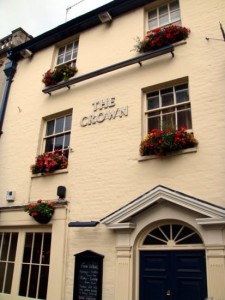 The Crown Pub in Cirencester is located in the heart of historical Cirencester – The Capital of the Cotswolds – The Crown has been at the very centre of town life through the generations. A traditional inn, dating back hundreds of years, the modern-day Crown combines an authentic English pub atmosphere with a vibrant and lively social scene. A fine selection of ales and wines, combined with a mouth-watering menu, have helped make The Crown one of the Cotswolds' most popular destinations. The Crown has also become THE place to keep up-to-date with all the major sporting fixtures and is fast gaining an exciting reputation as a live music venue.
17 Black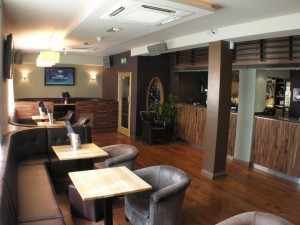 A vibrant destination offering a Bistro, Wine Bar and Night Club all under one roof! Up stairs you will find our Wine bar, a relaxed and friendly eatery with a stylish yet contemporary atmosphere.
The Wine bar is lavishly filled with comfortable leather seating which feels bright and airy during the day. An  ideal place for a quiet lunch, coffee or even a glass of wine. In the evening it transforms into an intimate venue with low lighting and candle lit tables, perfect for unwinding after work  or catching up with some friends.
Food is served daily between 12:00-3:00 offering locally sourced freshly produced dishes. You will find daily specials, healthy and delicious salads and of course our famous pies!
The Nelson Inn
This is a very student friendly pub and the landlords Bill and Sue are the nicest of people. The Nelson is in Gloucester Street. There is a barn adjoining the pub which can be rented out for private parties. Good pub food is also available at reasonable prices.
The Tunnel House Inn
This is a traditional favourite with RAU students and its reputation normally goes before it. It is situated just outside Coates, on the way to Tarlton Tel: 01285 77028. As well as great food, there are also some awesome Tunnel parties, normally organised by the Student Union. Again, keep an eye on the SU social calendar for details.
Cirencester Polo
Within the glorious Bathurst Estate – just minutes from the centre of Cirencester – is Cirencester Park Polo Club; one of the most historic clubs in the country, with some of the highest levels of polo available to watch.
A bite to eat
Jesse's Bistro
Jesse's Bistro serves quite simply, fresh food cooked brilliantly with style, imagination and flair. Read the mouthwatering menu then call or email to book a table – you won't regret it!
Indian Rasoi
In the historic Roman town Cirencester, Indian Rasoi is the perfect place to experience a mixture of traditional and contemporary Indian food in a relaxed and friendly environment.
An utterly characteristic interior with a relaxed welcoming feel is complemented by a constant hum of conservation from happy customers and the bustle of well tuned out serving staff, darting from table to table chatting with customers and taking orders.
Cafe Mosiac
Whether you are looking to make lunch bookings in Cirencester or are looking to check out local cafe's and sandwich shops in The Cotswold's, it's time to call in on Café Mosaic.